TD Smart Stacks – Rotman Design Challenge 2012
Competing against 21 teams from across North America, TD Smart Stacks was our winning entry to the challenge of creating a banking solution for college students.
We created a platform that leverages TD's capabilities to help students achieve healthier financial behavior with tools designed to cater to their particular needs and lifestage.
The problem
Rotman Design Challenge is an annual competition that tasks Business and Design students with creating a comprehensive solution for a given company. Realizing that more and more students depend on loans in order to make it through college, in 2012 TD Bank asked us to create "models to enable students and graduates towards positive financial behavior to prepare them for a more economically and socially viable life after school, and foster trust and life-long customer relationships with TD."
Our Driving insight for the project.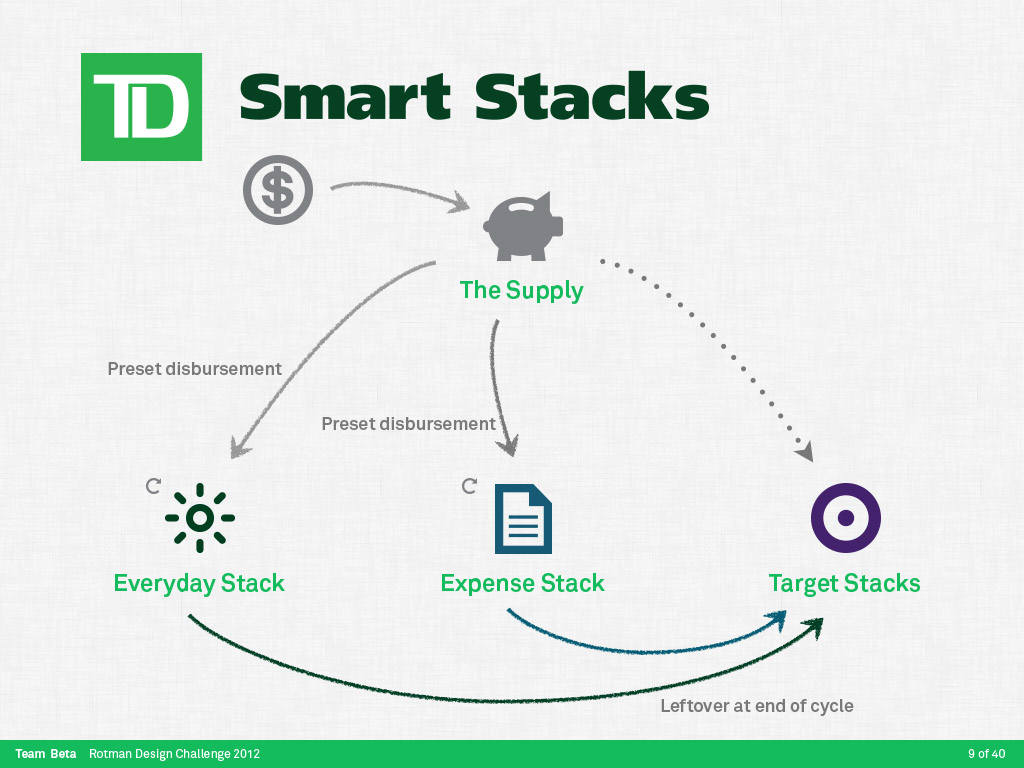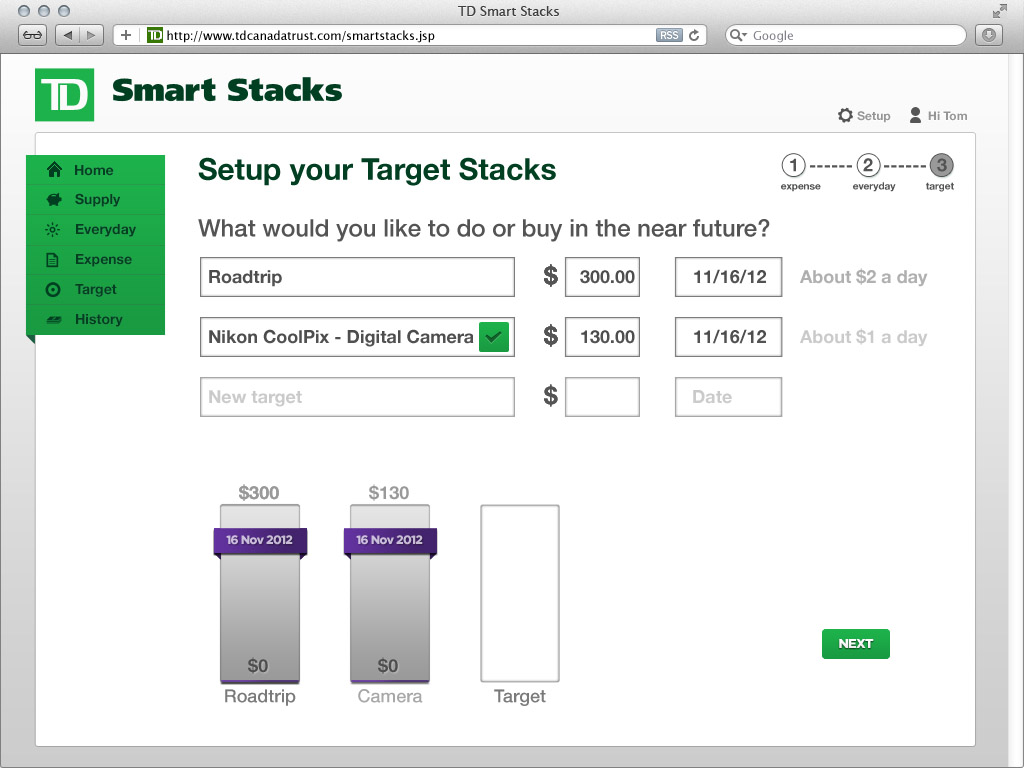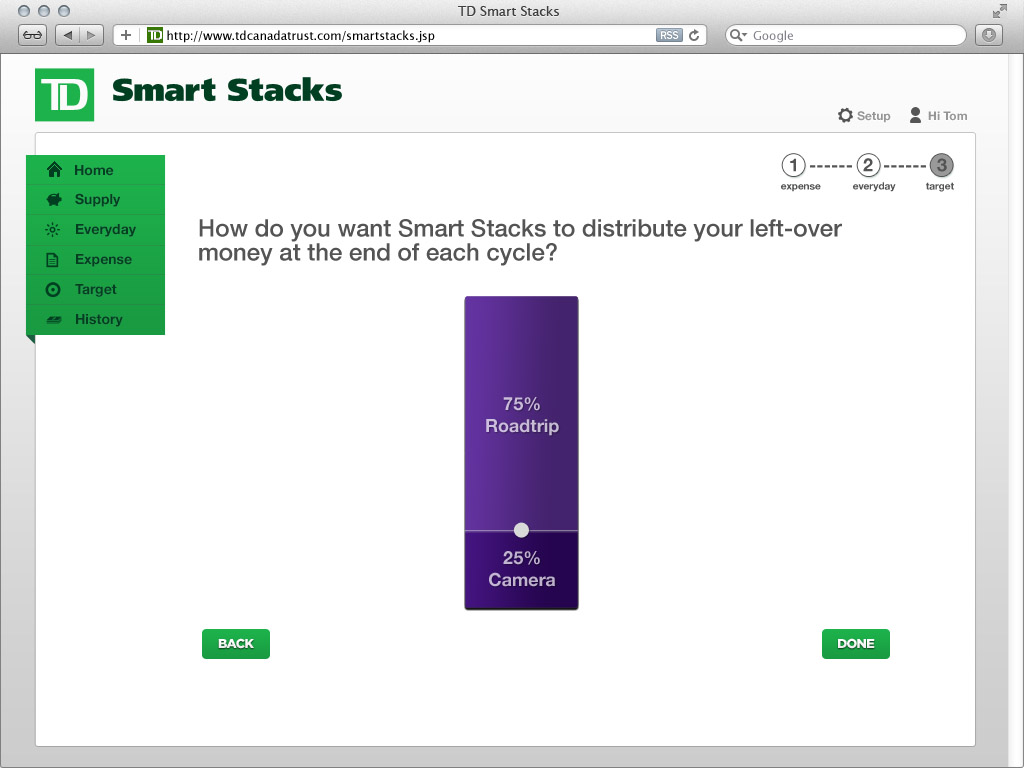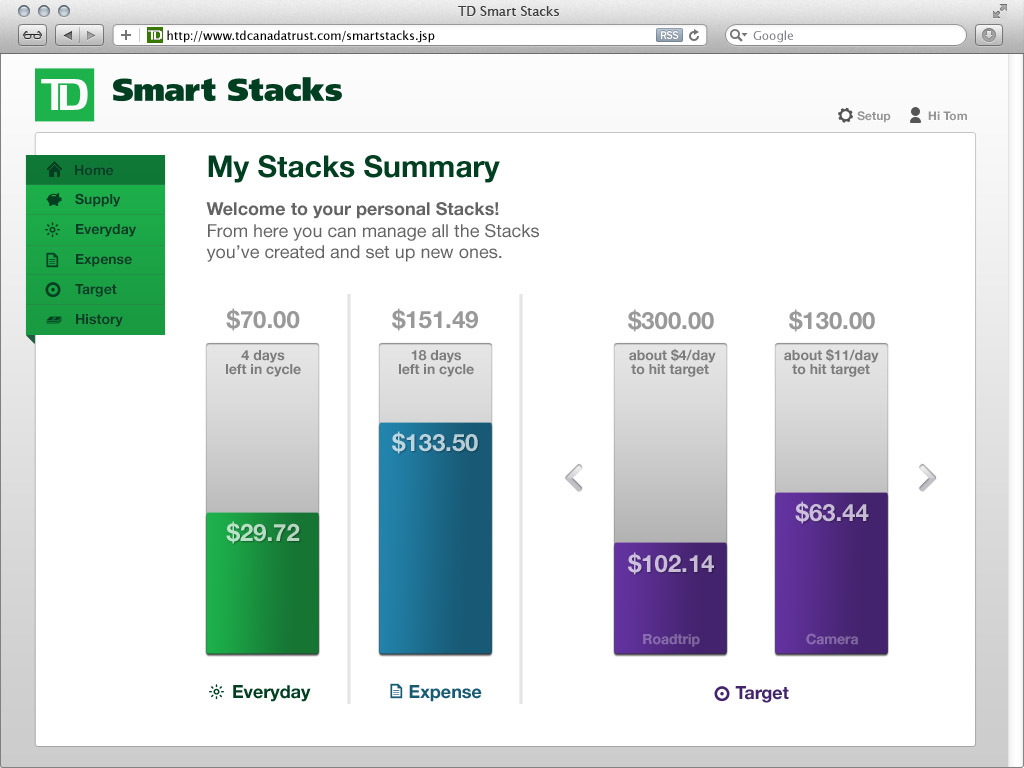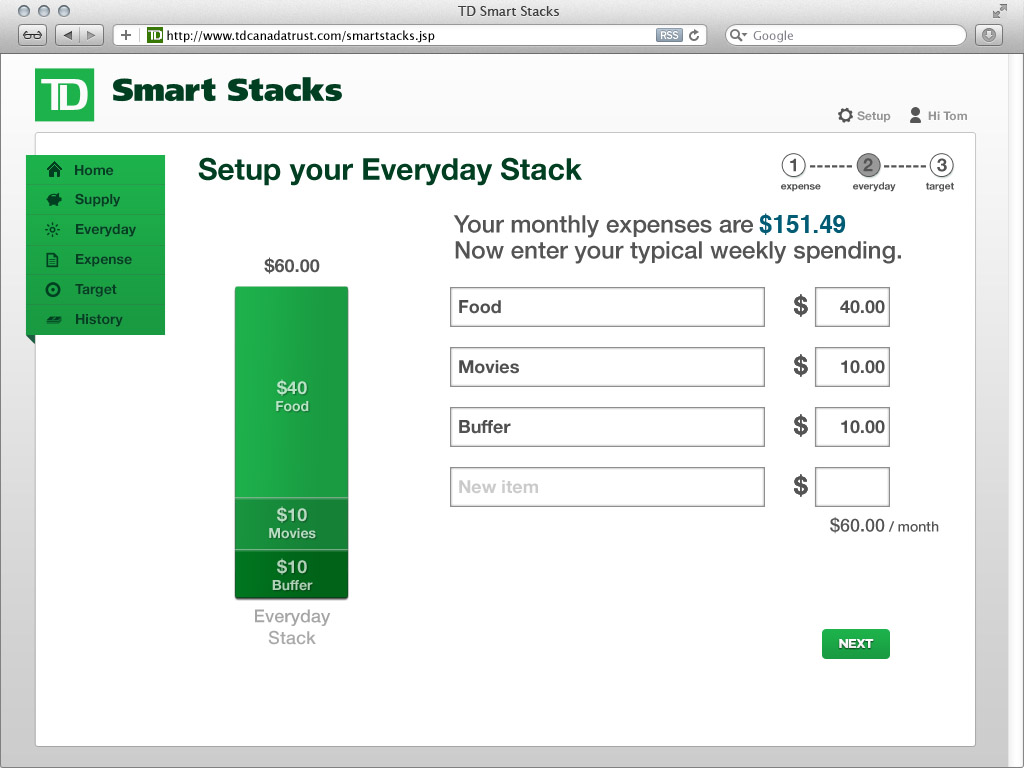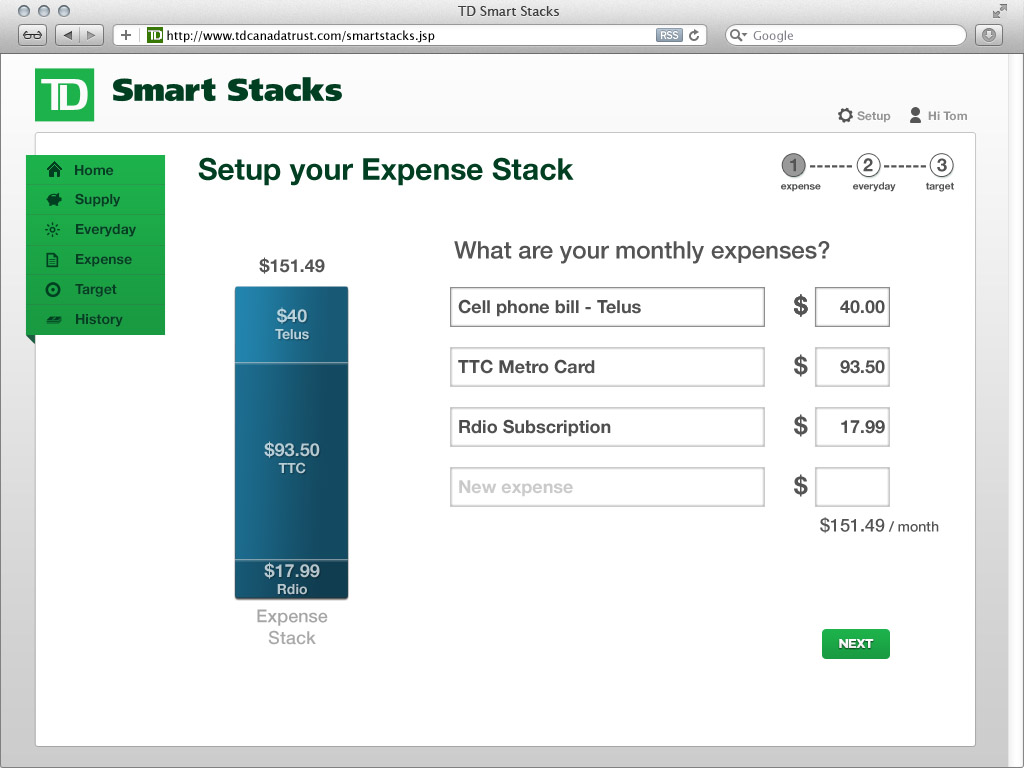 Victory! [Left to right] Me, Janice, John, Lauren and Helen